CIAO CIAO AMERICA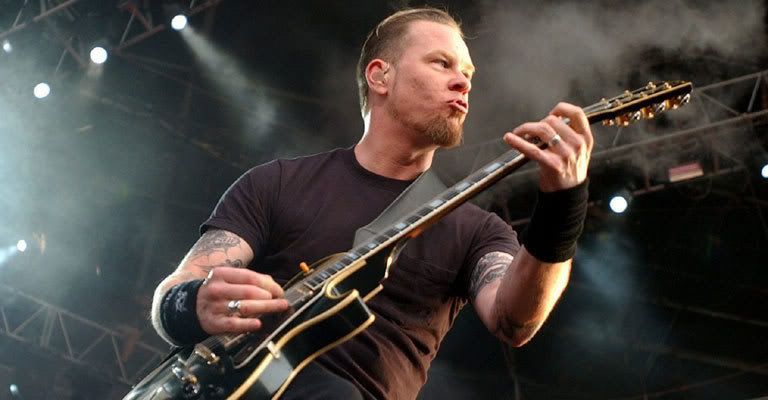 SI E' CONCLUSA la prima parte del tour mondiale dei Metallica, che li vedrà in Italia nel mese di giugno per promuovere il fresco death Magnetic. Il bilancio sembra essere positivo sia a livello di entusiasmo della gente che da quello prettamente 'tecnico', con i qusttro cavalieri sempre all'altezza del loro nome. Il tour è partito il 21 ottobre a Phoenix, in Arizona, e ha toccato decine di città. La band ha sempre proposto tutti i vecchi classici che la folla chiedeva, da Seek & Destroy a Master Of Puppets, da Creeping Death a One, dalle 'ballad' ai pezzi del Black Album. Ovviamente non ha tralasciato i brani nuovi, fermandosi ai primi 6 pezzi di Death Magnetic: All Nightmare Long l'ultimo innesto in una scaletta dove l'altro singolo The Day That Never Comes si affiancava a pezzi pesanti e veloci come 'That Was Just Your Life', 'The End of the Line' e 'Broken, Beat & Scarred'.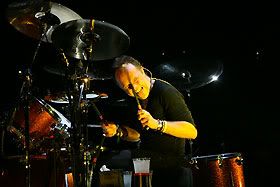 Ogni serata ha visto una scaletta diversa, e non potrebbe essere altrimenti vista l'oceanica discografia dei Metallica: tagliare di volta in volta una Whiplash piuttosto che Disposable Heroes, rinunciare a Motorbreath invece che a Blackned o Battery deve essere un'impresa ardua. Ciononostante James e compagni hanno sempre fatto il loro meglio, rispolverando tutti ma proprio tutti i classicissimi e dando una rinfrescatina di memoria anche a song meno frequenti come Frantic e Until It Sleep. Sempre curioso, infine, è scoprire le cover di serata tratte dal repertorio e già raccolte a suo tempo in Garage Inc. Insomma, Europa: preparati alla scossa terremotante che i quattro cavalieri dell'Apocalisse stanno per sferrarti! I Metallica arriveranno nel vecchio continente per lo show di Nottingham, il 25 febbraio. Sono previste 7 date in Gran Bretagna, 1 in Belgio, 2 in Svezia, 1 in Scozia e Olanda, 3 in Francia e 2 in Italia, 7 in Germania e 1 in Austria, 2 in Finlandia e Norvegia, 2 in Spagna, 1 in Svizzera e 5 in Danimarca, il paese di Lars. Che racconta: 'Attualmente abbiamo fissato date fino all'estate 2009, ma proprio in queste settimane stiamo cercando dei posti dove suonare per tutto l'autunno e l'inverno e magari fino alla primavera 2010. Cercheremo di andare in posti dove non siamo mai stati e dove abbiamo suonato raramente. Stiamo anche valutando le condizioni politiche di diversi stati per prendere una decisione. Se la situazione sarà tranquilla potremmo andare anche in quelle zone. E poi stiamo pensando a suonare anche su altri pianeti'!! (leggi tutta l'
intervista
). Il tour europeo, stando ai programmi attuali, si concluderà il 30 luglio ad Oslo in Norvegia.
TUTTE LE DATE IN

NORDAMERICA
Jobing Arena, Phoenix, AZ. October 21, 2008.
Tingley Coliseum, Albuquerque, NM. October 23, 2008.
Sprint Center, Kansas City, MO. October 25, 2008
Wells Fargo Arena, Des Moines, IA. October 26, 2008
Rose Garden, Portland, OR. November 1, 2008
Energy Solutions Arena, Salt Lake City, UT. November 3, 2008
Pepsi Center , Denver, CO November 4, 2008
Qwest Center , Omaha, NE. November 6, 2008
iWireless Center, Moline, IL November 8, 2008
Schottenstein Center, Columbus, OH.
November 9, 2008
BOK Center, Tulsa, OK November 18, 2008
Toyota Center, Houston, TX November 20, 2008
Alltel Arena, Little Rock, AR November 22, 2008
New Orleans Arena, New Orleans, LA November 23, 2008
Key Arena, Seattle, WA- December 1, 2008.
GM Place, Vancouver, BC Canada/ December 2, 2008
Pengrowth Saddledome, Calgary, AB December 4, 2008
Pengrowth Saddledome, Calgary, AB December 5, 2008
Rexall Place, Edmonton, AB Canada December 7, 2008
Citizens Business Bank Arena, Ontario, CA December 12, 2008
Save Mart Center , Fresno, CA December 13, 2008
Cox Arena, San Diego, CA December 15, 2008
The Forum, Los Angeles, CA December 17, 2008
The Forum, Los Angeles, CA December 18, 2008
Oracle Arena, Oakland, CA- December 20, 2008.
Bradley Center, Milwaukee, WI- January 12, 2009.
Joe Louis Arena, Detroit, MI- January 13, 2009.
Verizon Center, Washington, DC- January 15, 2009.
Wachovia Center, Philadelphia, PA- January 17, 2009
TD Banknorth Center, Boston, MA- January 18, 2009.
Allstate Arena, Chicago, IL- January 26, 2009.
Allstate Arena, Chicago, IL- January 27, 2009.
Nassau Coliseum , Uniondale, NY- January 29, 2009.
Prudential Center, Newark, NJ- January 31, 2009.
Prudential Center, Newark, NJ- February 1, 2009.