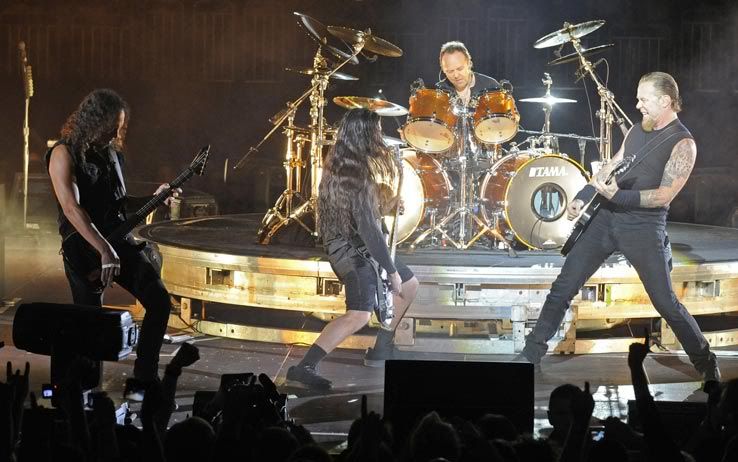 ADRENALINA, BOLIDI E ALTA VELOCITA'.
Pezzo solido, aggressivo e veloce, apre Reload alla grande diventando un piccolo classico della band e lasciando qualche speranza per il resto del disco visto il poco successo del precedente Load: invece Reload si manterrà su livelli bassi, e ?Fuel' -pur lontana dai veri capolavori dei metallica- resta il miglior pezzo di questi due dischi, e forse anche del successivo St. Anger. Parla dell'adrenalina che pompa nel sangue in vista di sfide impossibili: si parla di motori, velocità e grossi bolidi (vista anche la passione di James per le moto) e non a caso è stata scritta per diventare colonna sonora di un videgioco motoristico (Hor Wheels Turbo). Ma in essa si possono cercare, volendo, doppie chiavi di lettura legate a delle fantasie sessuali oppure alla dipendenza da alcool e droghe. Il pezzo è veloce e piacevole: non si avvicina al vecchio thrash, ma dà energia e rappresenta un'ottimo esempio dell'hardrock proposto dal combo di Frisco a metà anni '90.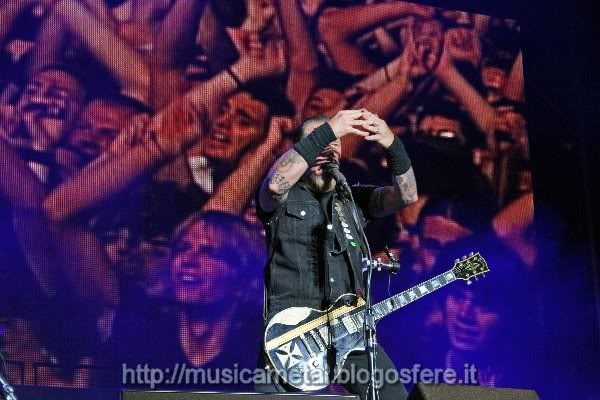 FUEL-

Gimme fuel, gimme fire- Gimme that which I desire- Turn on, I see red- Adrenaline crash and crack my head- Nitro junkie, paint me dead- And I see red- One hundred plus through black and white- War horse, warhead- Fuck 'em, man, white-knuckle tight- Through black and white /On I burn- Fuel is pumping engines- Burning hard, loose and clean- And on I burn- Churning my direction- Quench my thirst with gasoline- So gimme fuel, gimme fire- Gimme that which I desire (RIT)/ Turn on beyond the bone- Swallow future, spit out home- Burn your face upon the chrome- Take the corner, join the crash, Headlights, head on, headlines- Another junkie lives too fast- Lives way too fast/ RIT/ White-knuckle tight- Gimme fuel- Gimme fire- My desire/ RIT/ On I burn.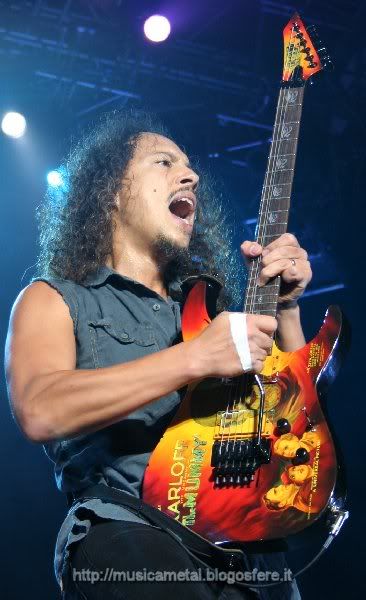 CARBURANTE-

DAMMI DEL CARBURANTE- DAMMI DEL FUOCO- DAMMI QUELLO CHE DESIDERO Eccitato vedo rosso, L'adrenalina frantuma e spezza la mia testa- Drogato di nitro, fammi passare per morto. Vedo rosso. Più di cento attraverso del Black & White- Ah, cavallo di battaglia, testata, Vadano a fanculo amico, nocchie bianche serrate- Attraverso del Black & White- Ohhh, continuo a bruciare, Il carburante sta pompando i motori, Brucia forte, libero e puro- E continuo a bruciare, Generando la mia direzione, Mi disseto con la benzina /RIT/ Eccitato fino all'osso- Ingoio il futuro, sputo fuori la casa, Bruciati la faccia sul cromo- Sì! Prendi la curva, unisciti all'incidente, Fanali. (Frontale) Titoli di giornale, Un altro drogato che conduce una vita troppo dissoluta- Sì conduce una vita troppo dissoluta, dissoluta, dissoluta, oohh-sì/ RIT/ Dammi del carburante... Dammi del fuoco... Il mio desiderio... /RIT/ Continuo a bruciare!!!!!!