METALLICA: LA STORIA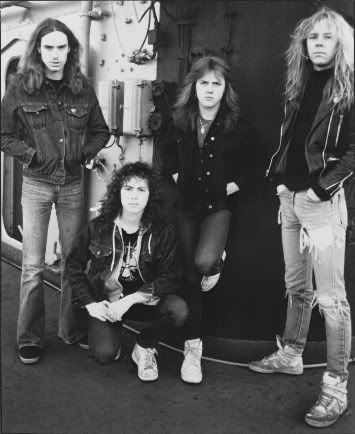 METALLICA, SIMPLY THE BEST.
Sono la storia, sono leggenda. Metallica, i padrini del thrash metal, la più grande e celebrata heavy metal band della storia. Sorti a Los Angeles, partono da San Francisco per guidare la rivoluzione armata ai parrucconi glambangers. E il loro debutto Kill'Em All è talmente devastante da aprire un'apoca, successivamente raffinata con gli strutturati Ride The Lightning e Master of Puppets: potentissimi, veloci, compatti, stratificati. Gli iniziali cambi di formazione (Dave Mustaine e Ron McGouvney sono tra i primi componenti della band) lasciano presto spazio alla line up stellare: James Hetfield alla chitarra ritmica e al microfono, Kirk Hammett alla solista, Cliff Burton al basso, Lars Ulrich alla batteria. Ma la tragedia di un incidente stradale si porta via, nel 1986, il geniale Burton, sostituito da Jason Newsted, assieme al quale prosegue l'evolzione tecnica, culminata in And Justice For All. Il nuovo decennio porta un sound più semplice e commerciale, quello del Black Album (1991), e successivamente scade nel generico hardrock di Load e Reload, che deludono i fans: la band perde Newsted per divergenze nel 2001 e va vicino alla fine quando Hetfield entra in clinica per combattere l'alcool: lo sfogo di ogni turbamento è St. Anger, primo passo verso il ritorno alle origini di Death magnetic (2007), per una nuova vita ed uno splendore ormai immortali.
STORIA