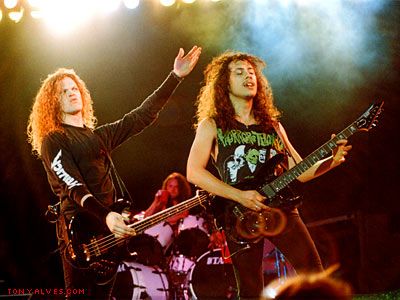 LIVE'S FOR MY OWN, TO LIVE MY OWN WAY.
Un arpeggio in western style [come l'amato Morricone insegna] apre un dramma musicale scandito in una solenne marcia funebre. Il tema non è subito comprensibile. Parla del condizionamento che la società impone ai singoli individui, privandoli delle energie e della capacità di ribellarsi Aad una catena di montaggio. Ogni aspirazione di libertà viene sepolta. Il punto di vista è quello di chi ha vissuto tutta la vita nel conformismo e, diventato vecchio, si rammarica di non avere mai avuto la forza di ribellarsi: '
non voglio vedere quello che sarebbe potuto essere
'. Diversi sono i riferimenti ad alcune opere cinematografiche e letterarie. Innanzitutto l'omonimo film di J. Houston (1960), che fa la satira al 'cervello spento' e alla morale del 'comune senso del dovere'. Un altro cammeo è 'la vita è nostra', romanzo di Ayn Rand, ambientato in una società sottomessa ad un secolare regime totalitario che ha fermato il progresso, in cui i cittadini devono rinunciare alla loro identità per fondersi in una collettività dominante.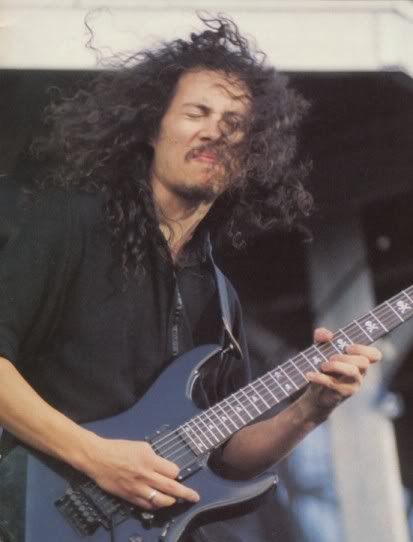 THE UNFORGIVEN.
New blood joins this earth And quickly he's subdued Through constant pained disgrace The young boy learns their rules With time, the child draws in This whipping boy done wrong Deprived of all his thoughts The young man struggles on and on, he's known A vow unto his own That never from this day His will they'll take away What I've felt What I've known Never shined through in what I've shown Never be Never see Won't see what might have been What I've felt What I've known Never shined through in what I've shown Never free Never me So I dub thee 'Unforgiven' They dedicate their lives To running all of his He tries to please them all This bitter man he is Throughout his life the same He's battled constantly This fight he cannot win A tired man they see no longer cares The old man then prepares To die regretfully That old man here is me You labeled me- I'll label you So I dub thee 'Unforgiven'.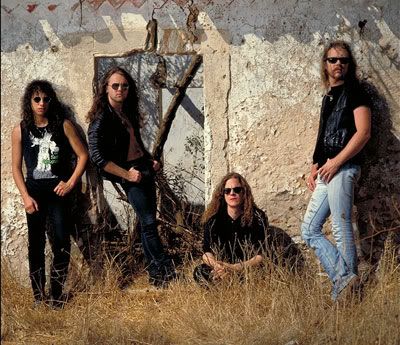 IL NON PERDONATO.
Sangue nuovo lega insieme la terra Ed è velocemente sottomesso Con il dolore costante la vergogna Il ragazzo impara le loro regole Con il tempo il bambino è coinvolto Questo capro espiatorio ha sbagliato Privato di tutti i suoi pensieri Il giovane continua a lottare è conosciuto Un voto a se stesso Che mai da questo giorno Si porteranno via la sua volontà Quello che ho sentito, quello che ho conosciuto, non è mai trasparito in quello che ho mostrato. Mai essere, mai vedere: non voglio vedere quello che sarebbe potuto essere Mai libero, mai io: perciò ti nomino il non perdonato Dedicano le loro vite A badare a tutto ciò che è suo Cerca di far piacere a tutti Quest'uomo è accanito Per tutta la sua vita lo stesso Ha sempre lottato Non può vincere questa battaglia Capiscono che a un uomo stanco non importa più Il vecchio si prepara A morire con rimpianto Quel vecchio sono io Mi hai etichettato Ti etichetto Perciò nomino il non perdonato.





LA VITA E' UNA SOLA.

Viviamo male le nostre vite, per nostra volontà e per volontà del destino. Peridamo migliaia di ore della nostra esistenza in situazioni di compromesso, come il lavoro, con individui che ci fanno schifo, relegando ai pochi ritagli di tempo i cari e gli amici. Mettiamo le esigenze monetarie e lavoristiche davanti ai sentimenti e al bisogno di affetto, davanti all'adeguata celebrazione delle cose belle e che per noi contano veramente. Passiamo tempo incalcolabile ad arrabbiarci, litigare, sparlare e avere a che fare con avvenimenti e persone che eviteremmo in condizioni di scelta. E' triste ma è tremendamente reale, la nostra vita scorre in un'immane spreco di tempo, sentimenti, passioni. Non potrebbe essere altrimenti, per vivere bisogna lavorare. In troppi però vivono per lavorare, o per studiare, o perchè si ritrovano su questo mondo e qualcosa bisogna pur fare. Aprite gli occhi ragazzi, chiedetevi cosa volete veramente: a chi e a cosa tenete. Non diventare schiavi del destino è fondamentale. Se sapete cosa volete, saprete dare a tutto il giusto peso, senza sminuire nulla ma sapendo creare una classifica, una gerarchia di ideali. La vita è una sola e non serve accorgersi a sessant'anni di aver sprecato una giovinezza solamente per costruirsi un futuro, un futuro che non ci goderemo mai.