2009, SI RICOMINCIA!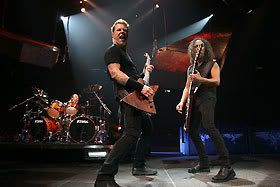 January 12, 2009
.
Bradley Center, Milwaukee, WI-
That Was Just Your Life- The End of the Line- Ride The Lightning- Harvester Of Sorrow- One- Broken, Beat & Scarred- Cyanide- Sad But True- Wherever I May Roam- All Nightmare Long- Kirk Solo #1- The Day That Never Comes- Master Of Puppets- Fight Fire With Fire- Kirk Solo #2- Nothing Else Matters- Enter Sandman- Die Die My Darling- Stone Cold Crazy- Seek and Destroy.