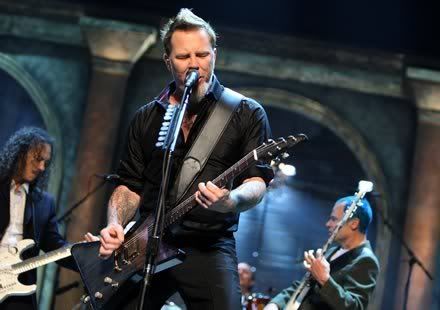 KILL'EM ALL (1983):
I Metallica debuttano nel 1983, di fatto iniziando il thrash metal. Un disco grezzo, velocissimo e innovativo che è un vero cazzotto nei denti!
RIDE THE LIGHTNING (1984):
Dopo il violentissimo Kill'Em All, i Metallica tornano a colpire con un lavoro più tecnico e maturo. Ride The Lightning è l'evoluzione naturale della band, un viaggio all'interno delle sofferenze umane sempre a folli ritmi thrash, ma più ragionati ed elaborati.
MASTER OF PUPPETS (1986):
Master Of Puppets' passa alla leggenda senza fermarsi dalla storia. Il disco è un'enciclopedia concentrata di metallo rovente, un'opera completa e piena di sfaccettature lirico-musicali. La potenza tellurica e la cupezza dei toni la fanno da padrone: la velocità thrash riveste ancora un ruolo fondamentale e si sposa terribilmente bene con le strutture sempre più complesse e travolgenti della band californiana.
AND JUSTICE FOR ALL (1988):
Dopo Master Of Puppets, i Metallica colpiscono con un album potente e di livello tecnico elevatissimo. Attaccando il sistema.
METALLICA (1991):
I quattro cavalieri abbandonano il thrash frenetico, cupo e potente da loro stessi generato e ripiegano su soluzioni tecniche semplificate. Queste sonorità portano a canzoni dirette e più commerciabili.
LOAD (1996):
I Metallica abbandonano il thrash e l'heavy per gettarsi in un hardrock malinconico con venature country e blues. La nuova dimensione della band delude i fans.
RELOAD (1997):
Il dopo Load è un altro Load: i Metallica che suonano un hard rock-blues che non soddisfa affatto i fans tradizionali dei quattro cavalieri.
ST. ANGER (2003):
Dopo gli esperimenti rock & blues di Load e Reload, e la riabilitazione di James Hetfield, i Metallica tornano con un disco più aggressivo ma ancora deludente per il sound e le caratteristiche quasi groove-nu metal.
DEATH MAGNETIC (2008):
Il ritrorno dei Metallica al thrash degli esordi è un album potente e veloce che riporta i consensi tra i fans dei quattro cavalieri.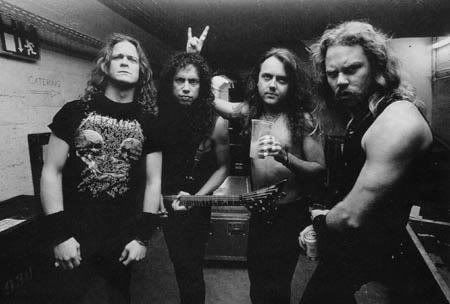 ALTRI PRODOTTI:
LIVE SHIT: BINGE & PURGE
(1993)
GARAGE INC.
(1998)
S&M
(1999)