UNA DATA TRA PARENTESI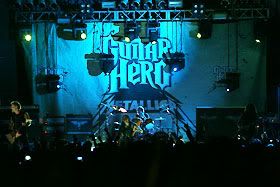 March 20, 2009
.
Stubb's, Austin, TX-

Dopo i piccoli problemi di salute capitati a James e la sospensione di una data in Svezia, i Metallicasospendono brevemente la tournèe di Death Magnetic e tornano in America per pubblicizzare il videogioco Guitar Hero in versione 'Four Horsemen'. I Metallica si esibiscono sotto il nome di Volsung e suona una scaletta breve e piena di classici, con due soli pezzi nuovi:
Broken, Beat & Scarred e Cyanide.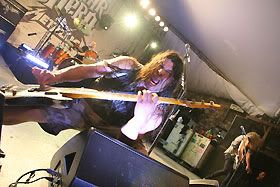 SETLIST:
Creeping Death- For Whom The Bell Tolls- Harvester Of Sorrow- One- Broken, Beat & Scarred- Cyanide- Sad But True- Welcome Home (Sanitarium)- Master Of Puppets- Blackened- Breadfan- Whiplash- Seek and Destroy.